Annual Softener Diagnostic Tune-Up Offer
Do your part to cut salt use and chloride protection.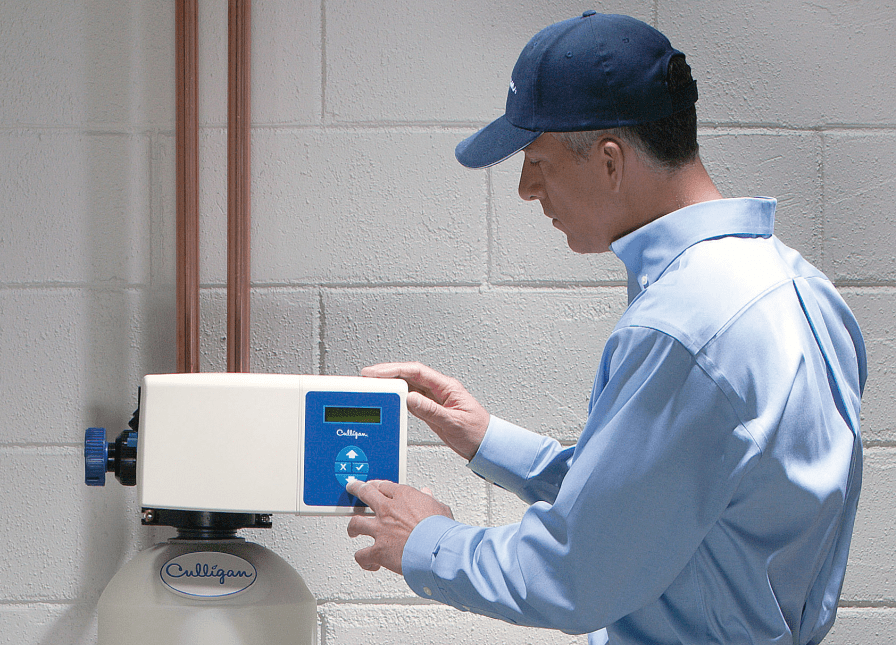 According to our records, your water softener is due for service. We recommend units be checked for performance every 12 months. Our goal is to keep your water softener operating at peak efficiency. Plus, you will receive three bags of softener salt and brine tank sanitizer.
What We Do:
Check water hardness level.
Check salt level.
Check water level and salt bridging in salt tank.
Check timer for operation.
Explain how to select the right type of salt.
Explain softener operation.
Adjust salt dosage.
Adjust regeneration frequency.
Analyze current softening needs.
Get a softener tune-up, including three bags of salt and brine tank sanitizer, for just $79.95!
Limited time offer. Dealer participation may vary. Contaminants may not be in your water. Not valid with other offers. ©2022 Culligan International Company.